emilyn cabana
Profession
Massage therapist
Photos verified in April by ArgXP.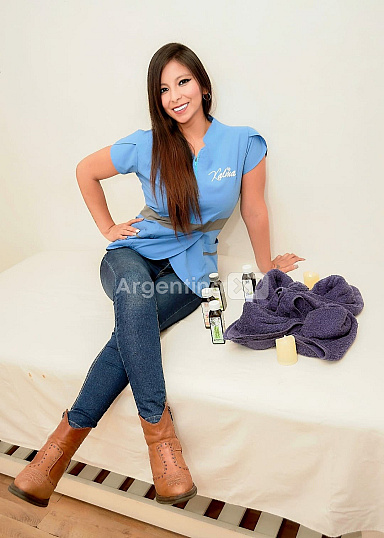 Fully customizable to your time and need! Private Exclusive Office.
Hours of Operation: Monday to Saturday from 9:30 a.m. to 9:00 p.m. Sundays (barely marked time)
massage menu
Choose your level of disconnection. You can choose different types of massage.
californian massage Swedish Moisturizer, decontracting, Relaxing, deep tissue (Deep Tissue) Sports (pre and post) maintenance.
Lymphatic Drainage Oriental Therapies
Sessions of 40, 60, 90 minutes
shower service and minibar free of charge (water/ coke/ sprite/ grapefruit)
Courtesy infusion.*
emilyn cabana
He is waiting for your message Write to her, don't make her wait.
escort in Caballito, Federal Capital
see more